When you think of containers, what do you think of?
We're guessing you think of things like cargo ships; maybe even lorries. Or maybe you just don't think about shipping containers that much, which is strange because-
Okay, so maybe it's not that strange.
Well, we invite you to think about them now. Think about containers in all of their blazing glory.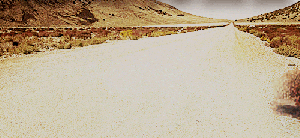 "Blazing glory" might have been overstating things.
The humble shipping container is not to be disregarded though; there are many amazing uses for it. In fact, architects all over the world have started using shipping containers as the foundation of their awesome, inspiring creations for a while now. Some of these are so stunning that we just had to share them with you – so sit down, grab a cup of tea and enjoy these beautiful properties. Who knows – you may even want one of your own!
We hope you enjoyed these truly stunning pieces of architecture – we certainly did! Would you ever consider living in a container home? Let us know with a Tweet over at @Shippo_uk!
would you ever live in a container house? #architecture #design pic.twitter.com/dZNJSehqfX

— Shippo (@Shippo_uk) 8 November 2016
If you liked this post, don't forget to follow our social media and share it!