Who are Mastered Fit and what do they do?
Mastered Fit, a health and fitness company, sell a wide range of powders, shakes and fitness-accessories that any gym-enthusiast will find essential. Taking advantage of social media, billboards and other marketing techniques, Mastered Fit have been growing massively since their launch.
"We're a tech start up based in Manchester. We have an app that provides personalised workout and nutrition programmes for our users based on some basic information and their goals. We started in Jan 17 and have gone from strength to strength with both aspects of our business. We also supply a supplement range and bottles to our customers on masteredfit.com." – As told to us by Adal Choudhry, Director of Mastered Fit.
What did Mastered Fit need?

Although new, Mastered Fit are already making waves in the market – in fact, their biggest break (to date) was the opportunity to sponsor a national boxing event. By sponsoring this event, they then had the opportunity to promote their best-selling water-bottles on national television.
"We needed our goods on time as we were one of the main sponsors of a boxing event that was to get broadcast on national television. It would have been an absolute disaster if we wouldn't have had our shipment here on time."
The problem? They needed their goods for a specific event, which meant that their goods needed to arrive on time; there was no room for error. Any delays or mistakes could cost the business a massive opportunity, so they needed to be 100% secure in the business they were trusting.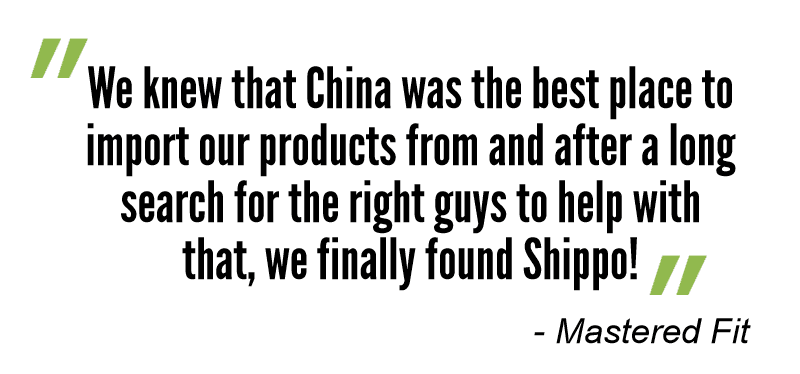 Mastered Fit, as a start-up business, needed a solution that was cost effective as well as reliable . . . which is where we come in!
How did Shippo help?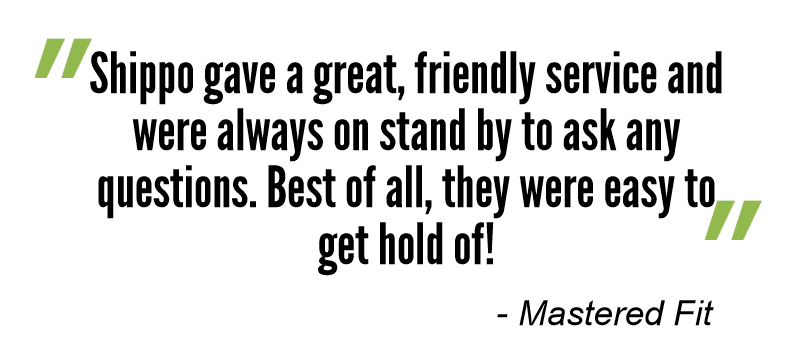 With our customer-experience-driven service, Mastered Fit were able to overcome all the challenges of first-time importing – and get their goods delivered for a great price! We were able to ensure that delivery met their tight deadline, so everything was all set for their big fight.
The product
The products that needed importing were some of Mastered Fit's water bottles. Perfect for the gym – or going a couple of rounds in the ring!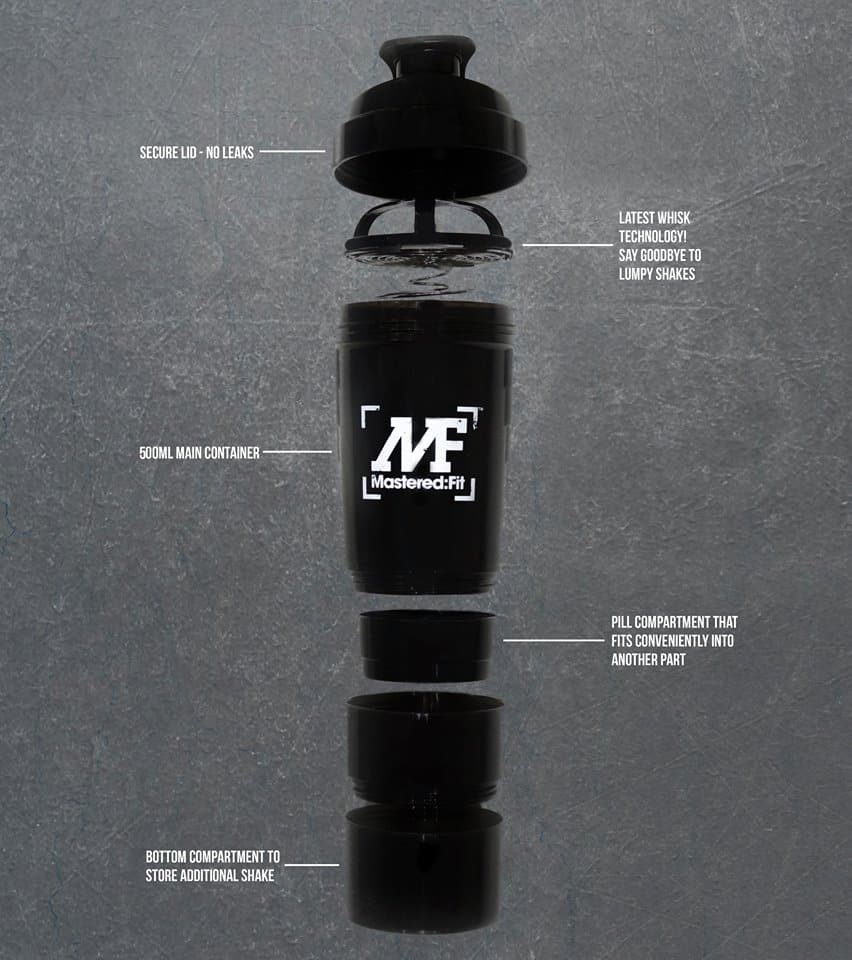 If you need goods imported to a deadline, Shippo are here to help! Feel free to contact us for any shipping help.