Helen, who has been a business owner for 12 years, is now selling her commercial cleaning company to put 100% of her energy into designing new and innovative products that are practical for parents and fun for babies!
EasyMat, a product designed for helping to feed babies and toddlers, was the first product Helen released – to instant success. The EasyMat is a kid's placemat and suction plate that ensures mealtime goes as smoothly as possible; the suction plate ensures that toddlers can't pick up the plate and throw their food around and the cute design makes mealtimes a fun experience for the toddlers too!
Finding The Right Manufacturer
The first hurdle Helen had to overcome was finding the right supplier for her products. Dedicated to safety and quality, she spent 10 months sourcing a responsible manufacturer to work with, refining the product prototype (which is made from LFGB Food grade silicone) and preparing for launch. All the hard work patenting her designs and trademarking the brand name definitely paid off; she managed to top the Amazon charts!
Since then, Helen's products have gone on to be awarded a Gold Award for the 2017 Bizzie Baby awards and have been featured on ITV's This Morning.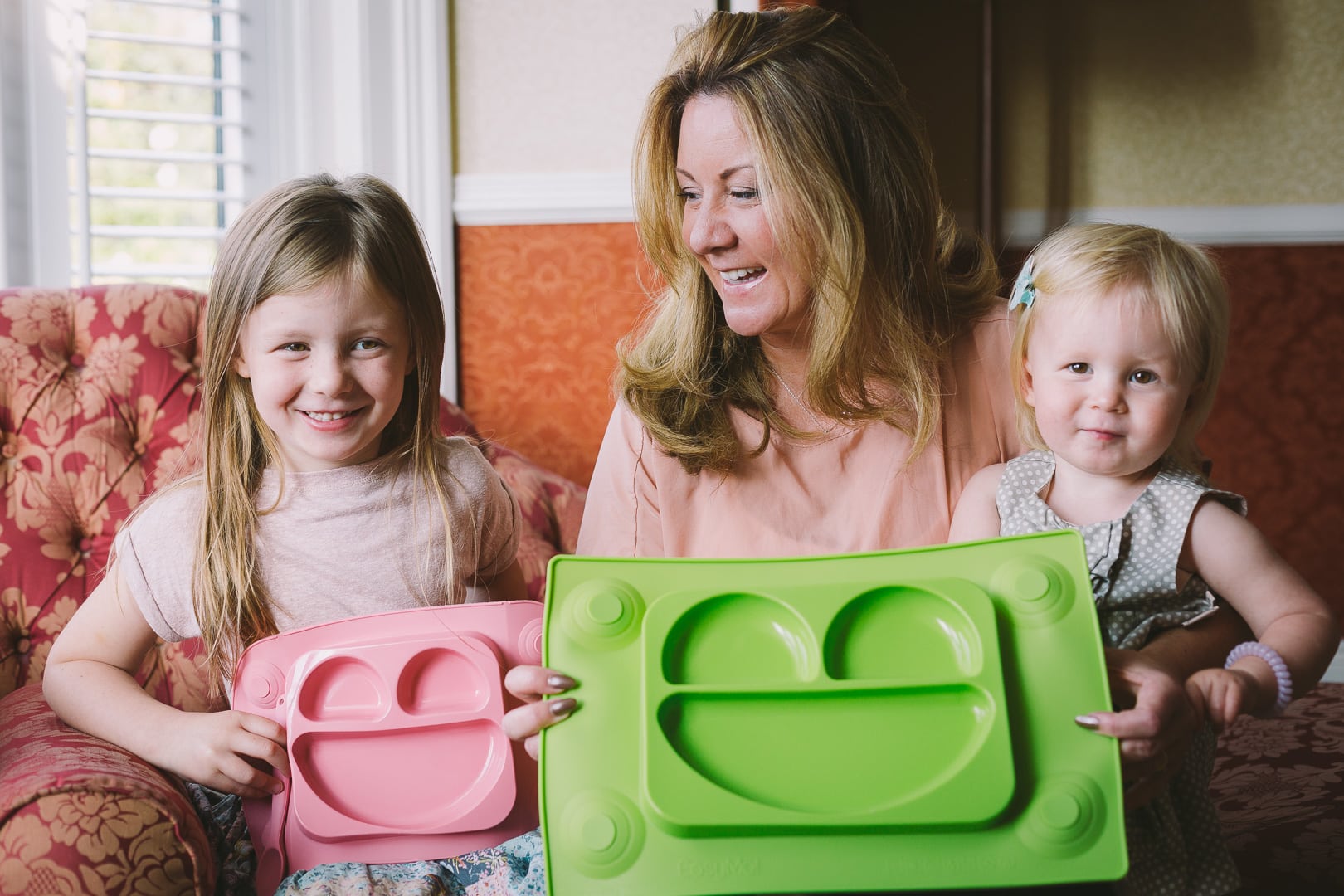 Shipping Straight To Amazon FBA
Scaling the business was made easier by using a trusted partner – freight forwarding service Shippo. Shippo have assisted Helen with importing her stock from China since the very start of her business; starting with small, straight to Amazon FBA Warehouse shipments and, 18 months later, Helen is now regularly using Shippo to ship full container load deliveries.
By using the Shippo service of importing goods from China directly to an Amazon FBA warehouse, Helen was able to minimise the time (and effort!) she had to spend organising logistics . . . and utilise all her energy to grow her business!
Growing The Business
So what's next for Helen and EasyMat?
"Ultimately, I want EasyMat to become a household name," says Helen. "My next goal is to take the product to the international market; we have already taken orders from Portugal, Taiwan, Finland and Greece. Shippo will feature strongly to enable our continued growth."
While breaking into the international market, Helen is also working on developing new products. The EasyMat's new product – the Mini EasyMat, for highchair feeding and travel – is also proving very popular!
To find out more about EasyMat and look at Helen's product range, feel free to look at their website: www.easytots.com – and make sure you don't miss out on her wonderfully funny, yet informative, blog about parenting tips!

If you want to utilise Shippo to help your business, feel free to contact us and get a quote. We can offer you tailored solutions for your business needs such as delivering your goods straight to an Amazon FBA warehouse and, if you're a start-up, first ime importer like Helen, we make the process as simple and stress-free as possible.
---
Our current Online Summary Rating Score is below (As of December 2017, Rating Score is out of 5)

 

Rating

5.0

stars –

based on

24

reviews

Save

Save

Save

Save

Save

Save

Save

Save