In a dream world, how much money would you be making? Would it be enough to buy a new car – maybe a bigger house? Enough for exotic holidays halfway across the world a few times a year? How does the dream amount align to the reality of what you're earning? If you're like the average Brit, those numbers probably seem worlds apart. So our question becomes: would you like to change that?
interesting facts by @payscale – how much is the average salary in Britain (by years of experience) #smallbusiness pic.twitter.com/21VdZjMTdj

— Shippo (@Shippo_uk) 6 September 2016
Would you like to be able to double your salary from home?
Currently, the UK average salary is hovering at around £26k – so how can you start to earn extra to reach the big bucks? How can you earn a little more on the side to raise enough to buy that car, or take out a mortgage on that house? By looking at the chart above, you can see that even people with over 20 years of experience aren't typically getting paid that kind of cash. If you want to start bringing in more money, you need to take action and think about supplementing your income.
"From my bedroom I turned over £20k; the next year with fulfillment I turned over £100k! All of it the result of reinvesting over and over again starting with the initial order with a value £4k including shipping with Shippo." –
Oliver, Panda eBikes
What would make the pot sweeter, though . . . how would you like to not just be able to earn yourself extra money, but be able to earn the extra cash from your bedroom? Although not a guaranteed figure, if you're smart about it, supplementing your income using e-commerce to double your normal salary is a possibility! The best part: anyone can do it! Even if you're retired, unable to work in a normal environment – or maybe you just want an opportunity to become self-employed and be your own boss! Whoever you are, a business from home is brilliant supplemental income opportunity for you!
One of our entrepreneurial success stories, Oliver Montague from Panda eBikes, shares with us how he has built a successful online business from scratch to pad out his finances – and teaches you some helpful tips to help you start your own e-commerce business.
First of all, a brief overview of Panda Bikes and how it all started, from Oliver himself.
"Panda eBikes import and sell kits that convert a normal bicycle into an electric bike.  This means your trusty two wheeled friend can get an extra boost without needing to spend thousands. I'm an Electrical Engineer by trade and I had a passion for converting bikes to eBikes.  Annoyed at the high cost of conversion kits, I turned to Alibaba to get samples from China.  From a hobby, a business was born."
Oliver started off selling his kits on a small Ebay store and after achieving success has migrated over to his own brand website!
8 Essential Tips For Creating, Running and Succeeding With Your Small Business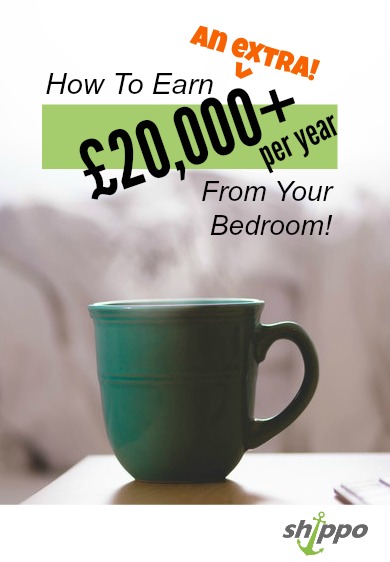 1. Find an idea. Keep it simple, make sure you're interested in it and that it meets a market need.
"I studied electrical engineering and got really into converting my bikes to be electric. I was annoyed at the high cost of conversion kits and so went on Alibaba to pretend to be a business and get cheap samples from China."
The original idea was a hobby; however, Oliver soon saw the potential in his idea. It was not only a product that people would be interested in; he would also be meeting a market need. If he was looking for cheaper conversion kits, other people would be too. You can emulate this by finding a simple idea; maybe a solution to a common problem, or a gap on the market. A lot of small start-ups focus on one product they believe in and work to produce and sell that. Don't go too big or too complicated at first – there's room for expansion later!
2. Find a good quality manufacturer.
"I feel that a good relationship with my main supplier is key to the quality of Panda's product offering."
As your manufacturer is the one that physically makes your product, the finished standard of your stock is down to them. The quality of your product depends on choosing a trust-worthy and high-standard manufacturer. You don't want to be constantly dealing with complaints and returns.
As well as this, you may need to take legal action into consideration, especially with electrical appliances. Once the products are in your hand, you are responsible for them – if they aren't of a high quality, all damages caused by them are on your head. You can't tell a customer whose plug socket caught fire that your Chinese manufacturers are the ones to blame, after all. For Oliver especially, a high quality of production is essential; the safety of his customers relies on his kits being of a high standard.
How can you make sure your supplier is selling you high quality goods? Here are a few ways:
Make sure to request samples before committing to a large purchase, if possible.
For certain types of products, (electrical appliances included) you can ask to see testing certificates.
Read other buyer reviews.
Regularly check your product quality – even if you trust the supplier, it doesn't hurt to be careful.
3. Be very careful when dealing with manufacturers. Don't be afraid to end relationships with them or try new ones.
"All of the suppliers I've used have initially won interest with low prices and then later tried to sneakily lower quality or increase prices once they think I am dependent. In the early days, I bought from lots of different suppliers; when things went wrong, I sold off the stock at cost and ceased the relationship. When I used suppliers that provided me with good service and quality, I would increase my order volume."
Unfortunately, although the payout can be great, there are risks with importing businesses; one such risk being that you're buying from people on the other side of the world. Although rare, there are untrustworthy factories that may be looking to scam you out of your hard earned cash – but they're few and easily avoided if you know what to do.
Here are two great reads by popular business bloggers on how to avoid the seedier manufacturers: Tips and Tricks On How To Avoid Scams On Alibaba & How To Avoid Fraud And Middlemen On Alibaba. If you do receive a product that you feel is sub-par, or the quality of the stock you've bought from a supplier has decreased over time, move on and find a new factory.
4. Be careful when importing your goods.
"The cost of air freight was more than the item itself. "
Although the cost of your stock might be a steal, the cost of getting it to you never is. Honestly, never – if you think you're getting a crazy cheap deal, it is absolutely too good to be true. We're an importing company; we would know.
To get your goods from A to B is always going to cost a certain amount of money. It's a lengthy process and there are no shortcuts. (If you want the steps, check out our infographic here) Regardless of what shipping terms you are operating under, the steps in the process are the same. This means that the pricing will be similar; the difference is in who manages the steps, not in whether or not they are done. Are you going to give your supplier the money to clear customs in their native country for example, or do you want to pay their native customs from the UK? However you decide to split the responsibility: all the costs processes will have to be paid for.
You may be wondering why we're telling you this; it sounds quite logical. However, a lot of importers see a low price, instantly think "Deal!" and get completely screwed over. To make this crystal clear:
With the use of misleading or confusing Shipping Terms, suppliers can sometimes make you think you're getting a fantastic deal and paying half the rate – when the reality is that this is just not possible. The cost for the entire process will still be paid at the end – as a hidden cost tacked onto your invoice that you weren't told about or prepared for. You could be hit with your final invoice full of hidden fees like "Chinese Import Service Fees", "Handover Fees" and whole lot of other things you've never heard of before. As a small business owner with a strict budget, this can be a crippling situation. (This exact example is most common with CIF/CFR shipping terms.) If you're unsure or want advice, call us and we'll be happy to help. It's much better to be safe than sorry.
Be careful when importing your goods – you don't want to end up paying more than you need to.
"When I order some goods, I'll email Shippo and they sort everything from door to door and just send me an invoice. Shippo play a crucial part in the business."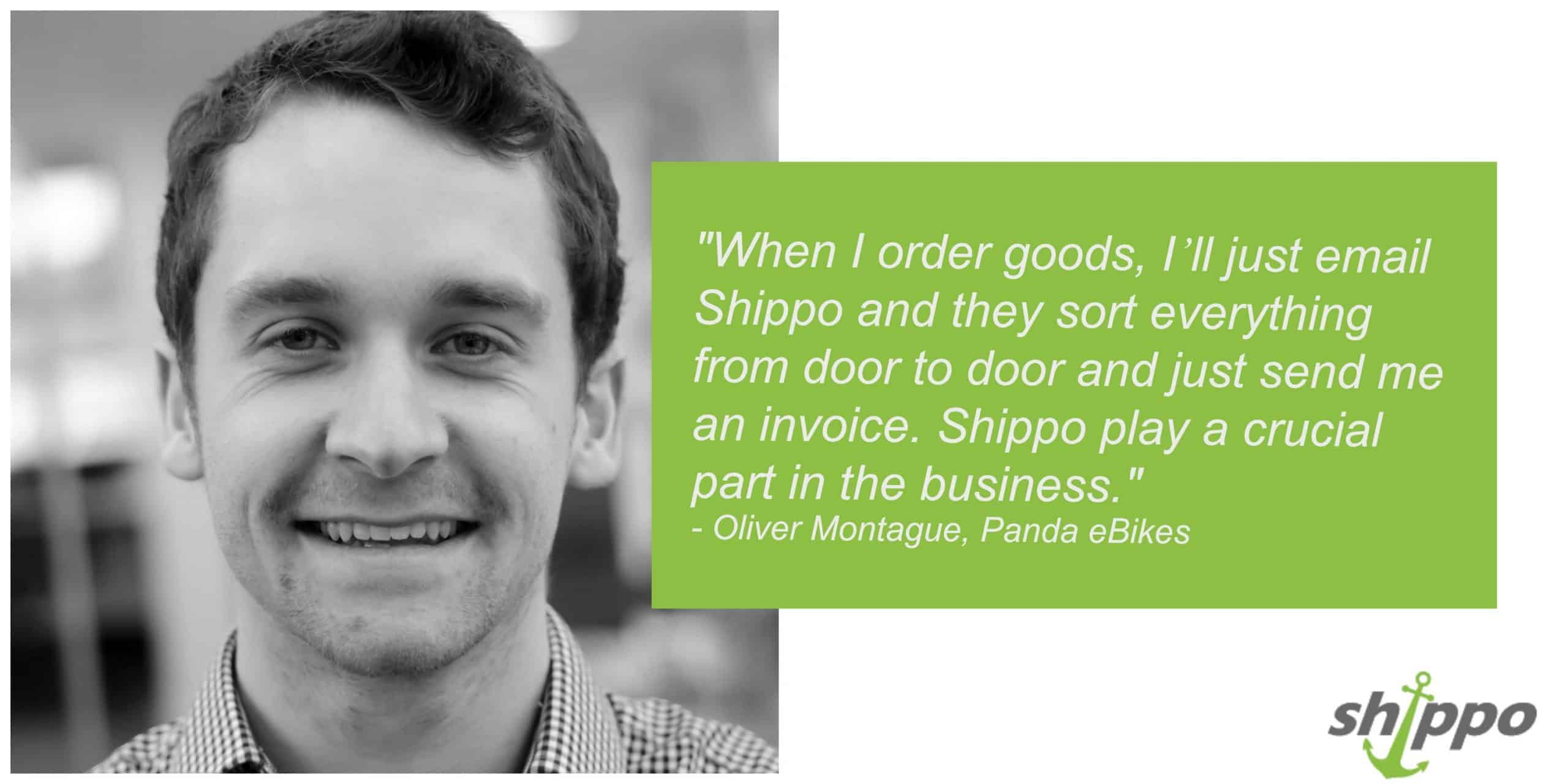 This is where we, or a freight-forwarding company like us, come in – we help you talk through your shipping options, cut out all the confusing shipping jargon and give you an upfront fee. You pay us for our services (no hidden charges – you know what number you're going to get on that invoice before you agree to use us) and we make sure your goods get to you safe, sound and in a timely manner. We're an importing company specially tailored to helping small and start-up businesses import their goods with ease, so we keep the process as simple as possible for you. All you have to do is send us your supplier's name and we take care of it from there!
5. Keep looking for ways to improve
"I went to an e-commerce expo and I discovered that there existed such a thing as "order fulfillment" companies. Now, I could order as much as I like and not have to think about how much could fit in the corner of my room! That first year in my room I turned over £20k ; the next year with order fulfillment I turned over £100k!"
When Oliver went to an e-commerce expo, he learned about Order Fulfillment (also known as Pick and Pack). This service allows your business to grow whilst eliminating space as an issue! Instead of keeping stock on your premises, you pay a Fulfillment Center to hold it and, when it's purchased, they package and ship your product out to your customers for you. This means that you not only don't have to limit your stock to what you can fit in your bedroom, but you can also save yourself the time and effort of shipping it. It's also an incredibly convenient option as most Fulfilment Centers boast a same-day shipping policy that ensures your customers will receive their goods quickly – so customer satisfaction will be through the roof.  Like Oliver, you'll see your profits sky-rocket!
Like Order Fulfillment, there are a lot of services out there that are able to make your business more efficient and profitable. A few little business improvement ideas:

Up-Selling and Cross-Selling
Take better product photos and write better descriptions
Go to classes, webinars and e-commerce expos
Network. Find other small business owners and share tips
There are many, many more just waiting for you to find them!
Regardless of how well your business is going, you can always improve. Keep looking for ways to expand and grow and don't be afraid to try new things.
6. Don't put all your eggs in one basket
"I had a huge setback with eBay. Which was 90% of my sales. As a result, the business lost about £20k of sales and a profit hit of multiple thousands!
Although you never want to expect the worst, sometimes the unexpected happens. Unfortunately, Oliver's experience is a prime example of this – he was funneling the vast majority of his sales on Ebay when he encountered an issue and his entire business suffered. The lesson learned, though, is to have contingency plans in place; don't put all your eggs in one basket. Since this setback Oliver has put a lot of effort into this and developing his own site and exploring his options. If you would like some alternative e-commerce platforms, check out our post here!
the main e-commerce platforms we know of are: amazon, etsy and ebay – where do you enjoy selling? #smallbusiness #entrepreneur

— Shippo (@Shippo_uk) 7 September 2016
7. Don't give up at the first hurdle.
"The relationship with my order fulfillment provider broke down; I needed attention to detail and regular product customization and to have a complex set of configurations with different combine SKU, so that I could offer a wide variety of products. They wanted big behemoth customers with huge volumes so they could make good profit with a small margin.The transition to a new order fulfillment provider was difficult and I saw my costs go up. But it was hugely necessary in the long term and looking back it was a really good move."
Inevitably, you will face some challenges in business. How you deal with and overcome these determine how strong you will be going forward; everything is a lesson learned and a mistake to avoid in the future.
In Oliver's experience, his challenges forced him to re-evaluate his strategies and make necessary changes and improvements to his business that he otherwise may not have. Through his hurdles and setbacks, he managed to pinpoint the weaknesses and areas for improvement within his company, fix them and come back stronger. The message here is: don't give up the first time something bad happens – your business can and, in all likelihood, will survive!
8. All experience is good experience. Learn from it all.
"I have stepped up efforts to improve my SEO and invest in Google AdWords in order to boost sales on my own brand website. I upgraded and re-branded the website to improve the user experience.  Complex products received accompanying graphics, better product photos and also a bunch of tutorial videos showing people how easy they are to fit."
After the eBay disaster, Oliver refocused his efforts on re-branding and driving sales through his own website (Panda eBikes). He learned about and implemented SEO, focused his efforts with online advertising strategies such as Google AdWords and has now been running a successful business off his brand site as a pose to off of an e-commerce platform. All experiences are good experience – although Oliver lost a vast percentage of his sales, he learned a lot about branding and website creation, all of which helped his business to be what it is today. He used the experience to push him to increase his potential on the previously less explored platform of his brand website. An example of this is how he made tutorial videos to attract an audience from social media and help show his customers how easy to fit the conversion kits are. You can check out one of his informative tutorial videos below:
We hope you enjoyed this inspirational read; hopefully, you can use some of these tips to start and improve your own businesses! If you found this guide helpful, let us know and don't forget to share!
Save
Save
Save