To give a quick answer to the question "Is Alibaba A Scam?" – No, Alibaba is not a scam.
First and foremost, Alibaba is a marketplace.
A marketplace that is host to hundreds of thousands of different sellers and factories, all with different standards of quality and products. Much in the same way that one bad seller on Ebay doesn't represent the entirety of Ebay sellers, Alibaba cannot be judged by one merchant. Just because one supplier provides outstanding service, doesn't mean that you should become lax and assume all Alibaba suppliers are of a high standard. Likewise, one bad experience doesn't mean the entire marketplace is fraudulent.
Now, that being said, it is very possible – but much, much harder than it used to be – to get scammed on Alibaba. Most scams, however, are absolutely avoidable. With a combination of due diligence and the precautions that Alibaba itself puts in place, it's very easy to avoid con artists.
NOTE
Although it is very easy to avoid being scammed in the sense of paying out and receiving nothing in return, being entirely satisfied with your order is an
entirely different issue.
Unfortunately, one of the most common "scams" is receiving goods that are of a significantly sub-par quality. There are two issues with this:
goods that are low quality will not clear UK Customs
– which will end in them being destroyed at best and you being fined for them at worst – and goods that aren't of a high standard will either be unsellable or end up being returned.
The first thing you need to understand about avoiding scams is what the most common scams are.
Common issues with Alibaba sellers
1. Buying branded products.
Intellectual property laws in importing are absolutely pivotal – and buying branded products is a big no. Branded products range from the obvious (an "Apple iPhone 7") to the less obvious . . . like a lunchbox with the picture of a Disney character on it. Anything that contains intellectual property counts as a branded product – and is in all likelihood not allowed to be produced or sold by your supplier.

Some companies are allowed to produce goods with IP because they've paid for a license, but these licenses are expensive and a vast majority of sellers will not have them. The issue with this is not only the legality of branded products to resell – but it actually means that your goods won't be allowed into the UK.
SOLUTION: If the product you want to import has a logo, figure or intellectual property that may be owned by someone else then ask your supplier to show you their letter of authorisation from the brand owner giving them the go ahead to manufacture products with their IP.
2. Products with a lower quality than you'd expect or no products at all arrive
We've done a post on controlling quality, you can see it here.
With regard to no products arriving or the scammer sending something worthless (to show you that something has been shipped), this happens very very rarely.  However, there are a couple of things you can do to mitigate against this.  Times we've seen this in the past, the scammers have used their own shipping company to export the worthless items (bricks/jars/bottles etc.).  This can be done using methods that are not official.  We've never seen this kind of scam when they supplier's have used FOB shipping terms as they are having to declare the goods through official methods and pay their fair share of Chinese charges (not something someone trying to make a quick few bob would want to do).
You can also buy your goods using Alibaba's Trade Assurance which we'll cover later in this post.
3. High quality samples are sent to you – but the actual products are low quality

This is one of the most disappointing scams – when your supplier entices you with a really high quality sample, but the actual standard of product you get is a lot lower. One way that you can prevent this from happening is choosing a reliable supplier. To be really certain, however, you could pay to have Quality Inspectors check your shipments before they're dispatched.
SOLUTION: The solution to this one is simple – you must be be very vigilant when it comes to ensuring your product quality. In this post, we detail all the ways that you can ensure your goods are produced to a high quality. You can also hire third party services to check the quality of your products while they're still the factory, so that you can refuse them before they're imported.

4. Being asked to pay funds into a personal bank account

This can happen from time to time as some suppliers can try to avoid certain taxes!
This may not be a scam but regardless of whether it is or not, it's a risky way of conducting business. Why? If you paying using Alibaba Trade Assurance, your payment is protected in the event that your supplier decides to short-change you and your don't goods arrive, or are significantly below the standard you were expecting. This means that, while it is still possible to get scammed, you have a bit of insurance – and you can get your money back. If you transfer to a personal bank account, or using Western Union, however, the payment will be received as "personal" as opposed to a business payment. This means that the same insurance doesn't cover your money or your transaction and, if your supplier does decide to pull the rug from under your feet, you won't get your money back.
SOLUTION: Use Trade Assurance whenever you can!

5. DON'T BUY FAKE PRODUCTS!!!!! DVDs, software, video games, Blu-rays etc.

6. Refusing to send samples.

We've already briefly touched on samples being of a higher quality than your final products – but a supplier refusing to send you samples is just a big a red flag. Your supplier asking for you to pay a premium for a sample, or pay for the shipping, however, isn't a scam. Factories on Alibaba are looking to sell their goods at wholesale quantities and prices – so selling their goods individually is not a service they want to push. This is why sometimes they'll sell their samples for a premium price.
On the other hand, some factories will send you samples completely free of charge – or you will only have to pay for the shipping cost.
SOLUTION: Always get samples!

---
Shippo; Is Alibaba a Scam, Alibaba Scams, Is Alibaba Reliable, Buying from Alibaba Reviews, alibaba scammer, Is Alibaba Legit, trends
---
Alibaba's Scam Protection
If you take a little extra time to do your due diligence, you can usually weed out the seedier suppliers. However, the Alibaba marketplace itself does most of the heavy lifting for you and actually has safe-guards in place to help you avoid running into con-artists. Here are a few of the things that you can look out for to help you select a high quality supplier.
1. Gold Suppliers
Now, in terms of your supplier's quality and standard of behaviour, having a "Gold Supplier" rating doesn't actually mean anything. A Gold Supplier status is a paid membership that suppliers can invest in.
However, although having a Gold Seller rating doesn't actually ensure product quality, it does typically eliminate scams of the "take your money and run" persuasion. This is because scams of this kind are usually run by having a fake profile set up for free, listing as many products as possible and selling as much as they can in a short window of time before negative reviews get them shut down. Due to the nature of the scam, most con artists will not invest in the scam. So, while a Gold Supplier isn't protection against low quality goods, it is a measure of protection against a certain type of con. (To completely eradicate the risk, only use suppliers of a certain age or above. Even if scam artists do invest in a Gold Supplier membership, their account won't be able to last more than a year or two due to negative feedback and disputes, so using suppliers of around 3 years and older is safest.)
2. On-site Verification Process
To ensure that you're dealing with a real factory, Alibaba has an on-site verification process. They will send agents to factory's listed location to ensure that there is a physical site and will confirm the business's legal presence.
3. Supplier Assessment
A supplier assessment is when a third party company will inspect the factory. This means that you get a more in depth report of the supplier's standard before you use them – the detailed report they provide you with allows you to often see things like photos and videos of the factory, financial data and more.
---
Shippo; alibaba reviews 2017, review, safe and reliable, is aliaba trustworthy, trends
---
4. Trade Assurance
Trade Assurance is an essential for any cautious importer.
Essentially, Trade Assurance on Alibaba is exactly what it sounds like – it's an added assurance for traders. When you purchase through marketplaces like eBay and Amazon, you expect your purchases to be protected – if they don't arrive, you'd expect to be refunded, right?
Of course you would – and you'd be right to. When you use these services, your funds are held in escrow (which means that the seller doesn't receive them either) for a specific time period, or until you confirm you've received the goods. So if anything does go wrong, you immediately receive your funds back.
Using a supplier that offers Trade Assurance offers you the same protection that you'd be due if you purchased through one of these marketplaces. So if your supplier were to try scamming you you'd get your money straight back. (Although, this means that suppliers that offer trade assurance are typically safer because they can't scam you, so they have nothing to gain by trying.)
5. Transaction History/Level
Transaction history isn't an indication of quality – but this is a useful metric as having a larger volume means that they're a legitimate company with regular orders. It is worth noting, however, that only Trade Assurance orders are included, but most orders are placed outside that system.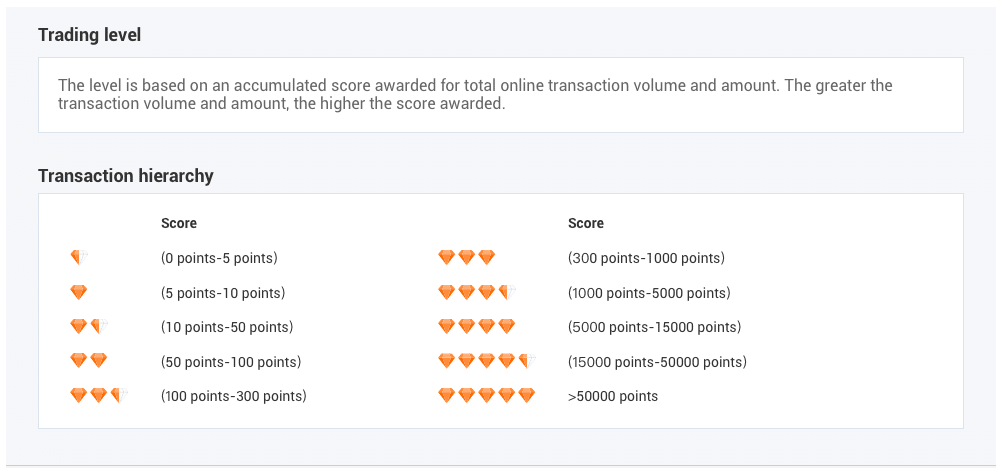 6. Certification
If you're importing certain goods, you'll need certification to get them into the UK. (A few examples of this being: electrical goods, organic food, toys…)  Before you place an order, asking your supplier for proof of their certificates ensures that you're goods will be able to reach the UK.
7. Live Factory Video
Live factory video is as close to visiting the company as you can get without actually being there. Many reputable companies will have live factory videos that allow you a look into their factory's working conditions.
Videos that are produced by Alibaba are much more trustworthy as they've been verified as real. Otherwise, videos could be of other factories or products.
(If you need extra help, we're always here to help – feel free to get in contact!)
These are a few of the main ways that you can avoid scams on Alibaba. We hope you enjoyed this post, learnt a little about the world's largest B2B marketplace and are successful with your trading!

---
Shippo; scam alibaba, alibaba fraud, alibaba suppliers, alibaba trade assurance, is alibaba safe, trends
---

Don't forget to follow our social media and share this post if you found it helpful.

If you're ready to buy from Alibaba, give us a call at 0203 384 0498 and we'll help you sort out your shipping
Follow @Shippo_uk