Here at Shippo, we constantly strive to make the world of importing as simple, transparent and stress-free as possible for first time importers. This means we're always looking for ways to improve our service – whether this is by making our website easier to use, making a live-chat facility available so that it's easier for you to get in contact with us, or getting our own bespoke software made to make life for our customers just that little bit easier.
We've done it before. (We released the CPU Calculator in 2014, which actually got us shortlisted for the SHD Innovative Technology Award.)
Now we're doing it again.
Today we're revealing our latest product – our shipment tracker.
If you're an importer, you may have faced the challenge of freight forwarders scraping by doing the bare minimum. This is particularly stressful as the bare minimum is . . . well, for shipping it really doesn't require much. In fact, freight forwarders aren't even legally obligated to update you on the whereabouts of your shipments. Yes, the people in control of moving your goods don't even have to tell you where they are. Many don't and, if you want updates, you'll have to find the details of the vessel your goods are traveling on yourself and track them that way.
You're beginning to see why we like to steer clear of labeling ourselves as "freight forwarders", aren't you?
Before 2016, we would send out regular emails updating customers on the whereabouts of their shipments (with the option to opt-in for weekly updates, if desired), but we wanted to go bigger. We wanted to go better. We didn't want our customers to be hanging around, worrying about what could be their life savings on the water, because it was outside of business hours. We wanted to stick to our values and make our shipping experience the most stress-free available.
So we developed our very own exclusive tracking software! All of our customers enjoy this complementary service completely free (along with all of our other free services that a lot of other freight forwarders unnecessarily charge for) and even if you aren't a customer you can test it out to see how easy it is.
We value simplicity, so all you have to do is enter your reference number and your email address. Easy, right? If you want to test the tracker out, you can use our example login:
Reference number – S0 "1234"
Email address – info@shippo.co.uk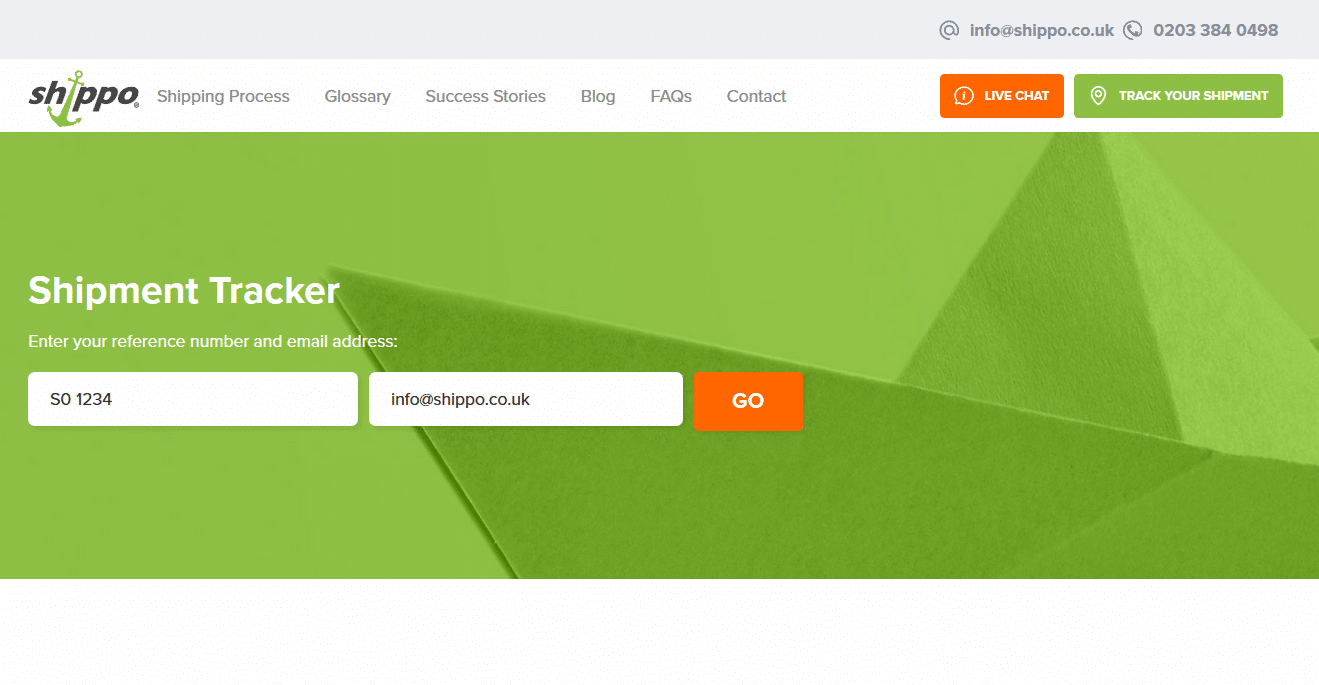 You can find the shipment tracker from whatever site page you're on, as it sits in our site header next to 'Live Chat' , or you can be lazy and just Track Your Shipment Here. For customers, this is automatically set up and just waiting for you to take advantage of it, so you can head over with your details whenever you want. (We suggest now. Just take it for a little test drive.)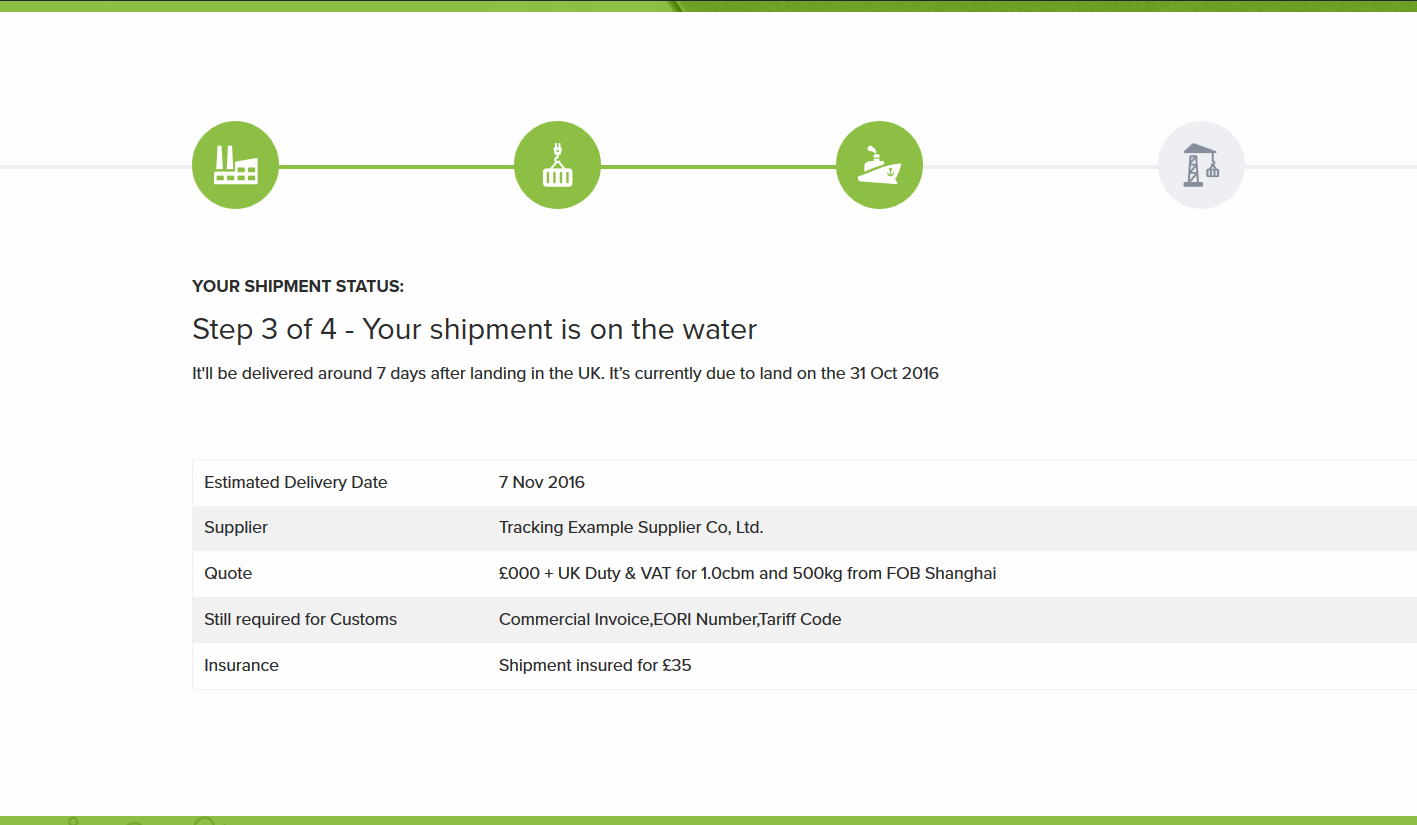 This is the sort of information you'll be presented with. You'll know where along the timeline your shipment currently is, the dates you can expect it to be arriving and our nifty service even tells you what you need to do to prepare for your goods.
It's a simple tool, but one that we feel will benefit importers greatly. We hope you take full advantage of this tool, but this doesn't mean we're not still here to call or email if you have any questions or concerns!