Knowing your market
When purchasing goods from overseas in high quantities, its important you know your market. You don't want to invest in something you are not entirely sure of. A few things to consider are:
If you are importing a product in a market of high demand, it is important you are purchasing enough of the product to meet that demand. If shipping via sea freight, you will have to wait at least another 6 weeks for the next batch.
The shipping cost per unit will be less when shipping higher quantities but importing too many can also be costly.  Carefully consider the quantity you're buying.
If your market is fast moving, you may want to look at air freight especially if you need the products ASAP.  Our Sea Vs Air Freight article will help you decide.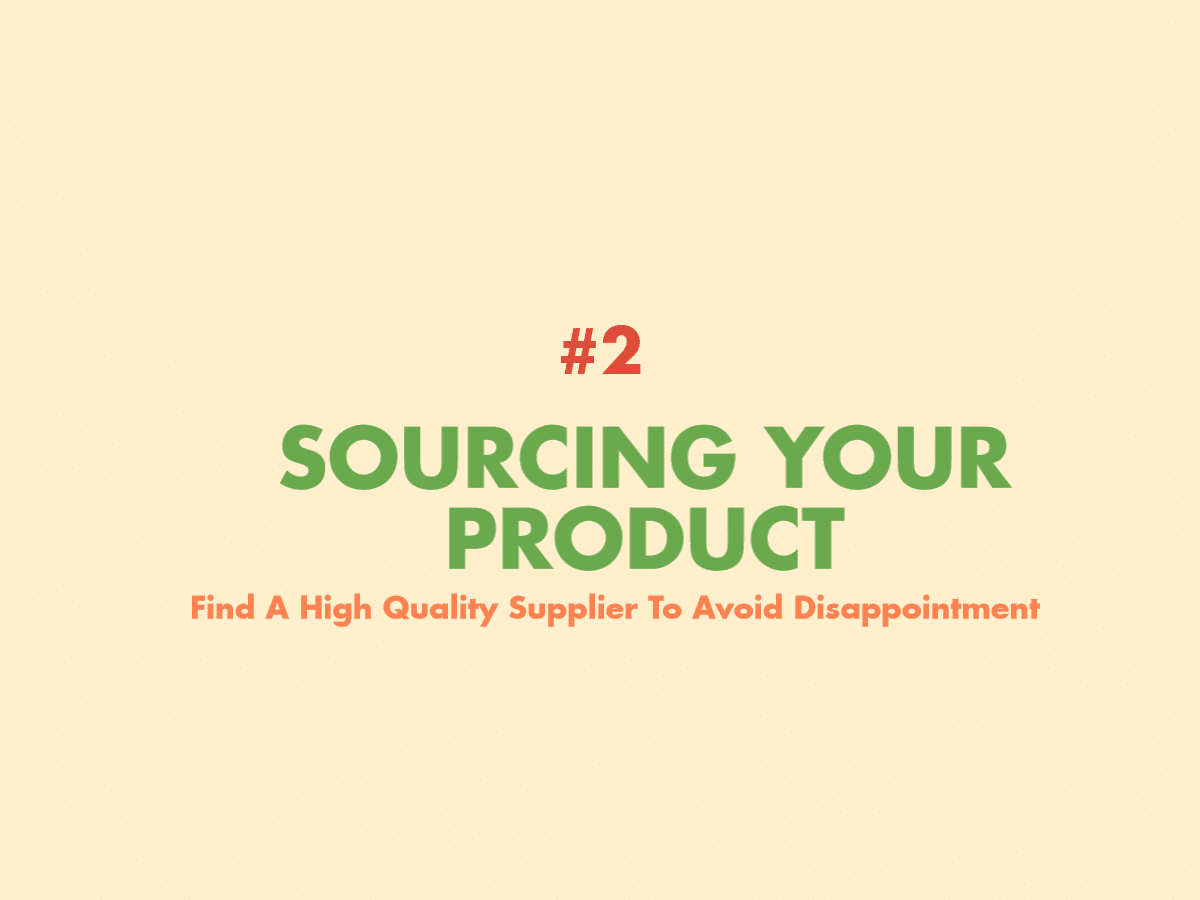 Sourcing your product
When sourcing your products, make sure you know who you are dealing with. The most common ways to source products are:
Alibaba and Made in China. These are great websites to source products as many of our customers do.
Sourcing & inspection agencies. As a first time importer, you may be nervous and want to use agencies of this type. Contact us to see if we can help with this.
Visiting the factory or even a trade fair. If you really aren't sure and want to visit a trade fair you can do this in Europe or in Asia.  It can be expensive if you have to travel but worth doing if you plan to go big on a first order.
Why not check out our detailed post full of helpful sourcing tips.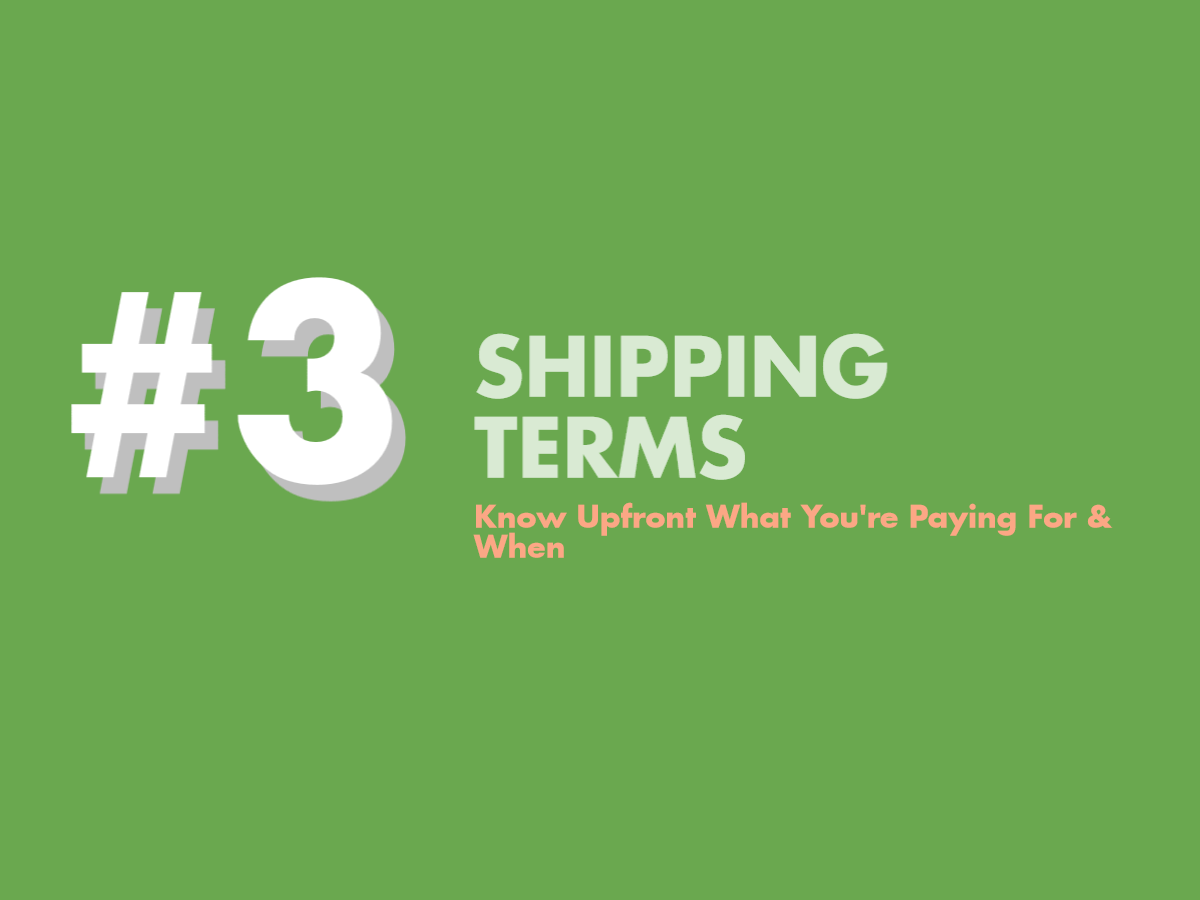 Buying the product.
Always know the terms that you're buying your goods on.  What transport costs are you responsible for and when do you have to pay your supplier?
Try to buy your goods on FOB shipping terms. This will generally work out cheaper for you, and is certainly the safest option.
Ensure you know how and when your supplier wants to be paid.  It could be all upfront or part payment when the goods are on the water.
Make sure you understand the importing process and how much it should cost, so that you know if you're getting a good deal (…or smell a rat if it's a bit too good!).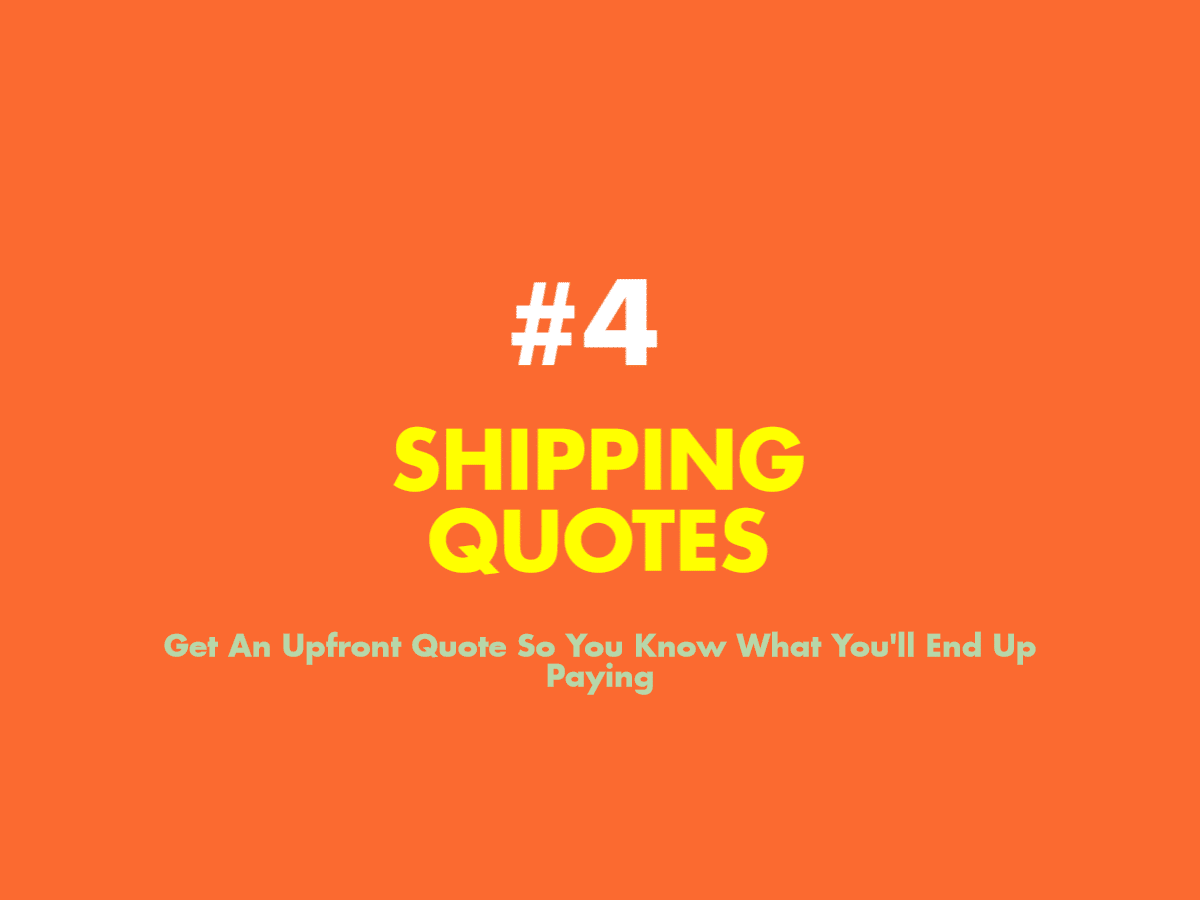 Shipping quotes
Contact a shipping company like us for a quote but you should consider more than just the freight costs:
Some companies would also be happy to advise on the Duty & VAT costs you will need to pay (we are!) and you will need to know this. We, however, provide a free Duty and VAT estimator that should help with your calculations.
Insurance is also a factor to consider, you can ask for a quote for this along with the shipping. It may not seem essential but if it's fairly economical why take the risk?
Make sure you know all your costs before you press 'go'!
If you're looking for a quote, call us. If you want to know why we're the best shipping company around, read this.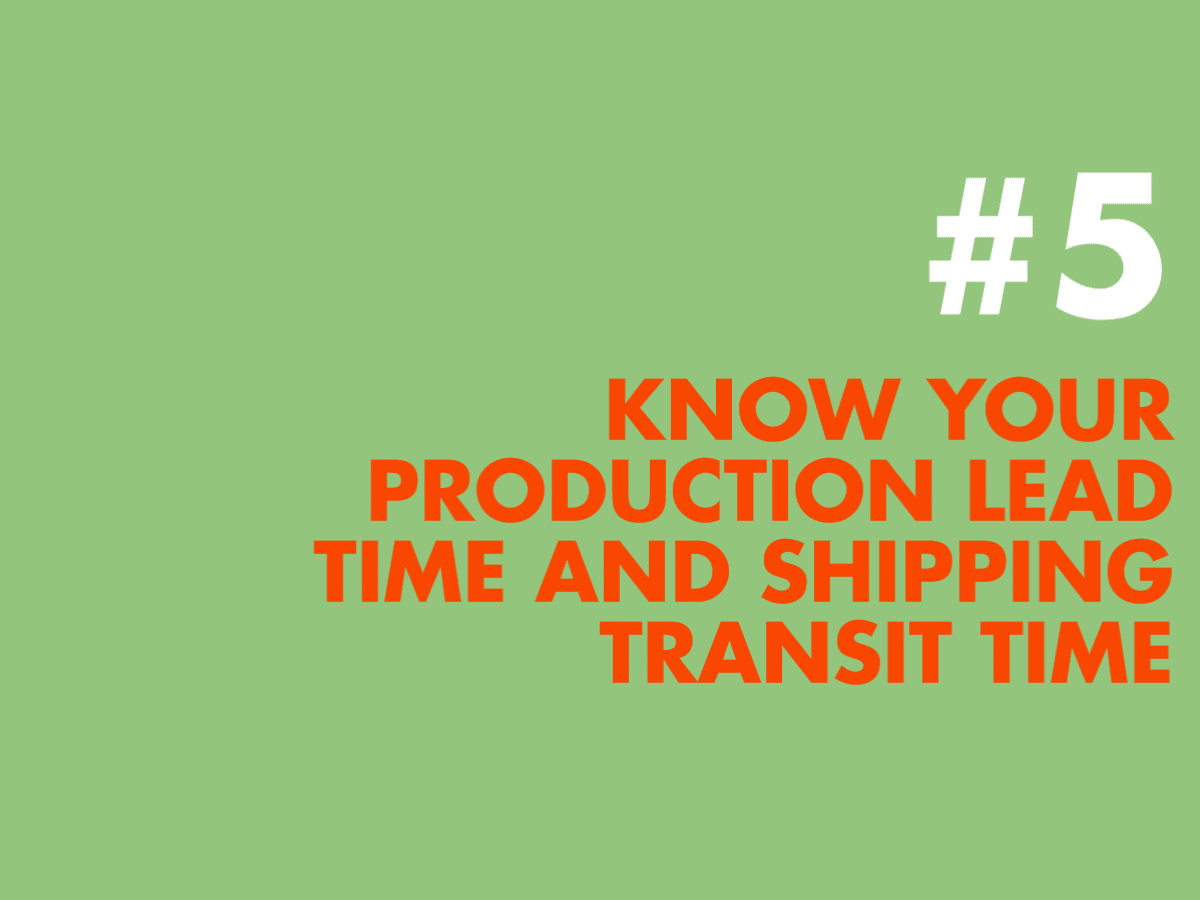 Know your timings and stay in the loop
Before you start the process make sure you know how long it'll all take.  Ask your supplier for the production lead time and the shipping company for the the transit time from door to door.  If your supplier takes 6 weeks to make your product and it takes the same to deliver them to your door then you'll want to know that you've got a 3 month wait as soon as possible!
Planning ahead is key to ensuring that everything is under control and ready for your shipment's arrival.  When your goods are on the move shipping companies are under no obligation to update you about your shipment.  Ensure you know all the details and are ready for the goods to arrive. Be sure to ask for:
The estimated departure date, and the arrival date in the UK.
The name of the vessel so you can track it yourself if you need to.
The estimated delivery date to your address.
As of 2016, we here at Shippo offer a bespoke tracking service. If you use us, staying in the loop is part of the package.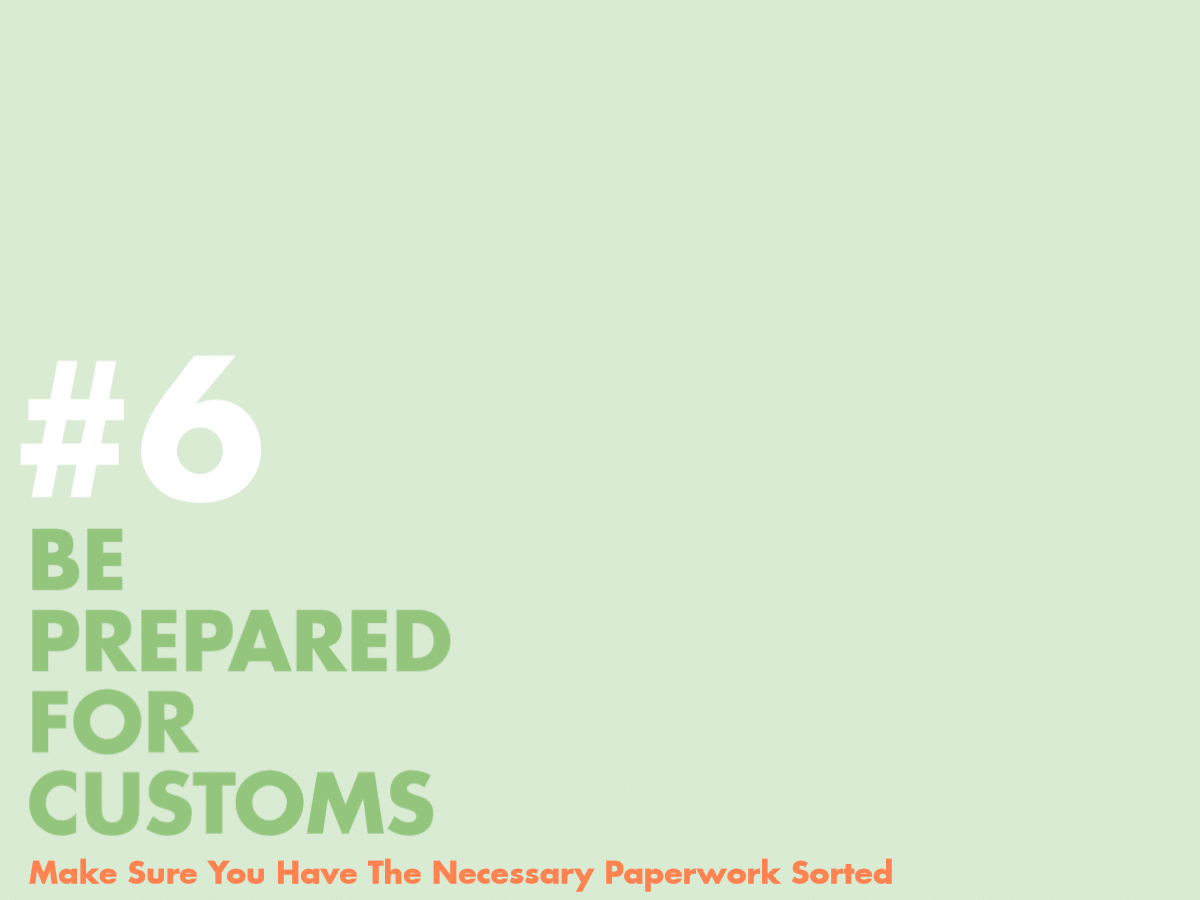 Get all your ducks in a row
When your goods are on the water ensure you have everything you need for UK customs clearance in place. This is what you'll need:
A Commercial Invoice from your supplier to declare the goods to customs – they should provide this as standard but don't be shy to chase them sooner rather than later if they don't.
A Bill of Lading to prove that you are the legal owner of the goods – Your supplier may send you this in this in the post, but ideally you should request a 'telex release' bill of lading which means that it's electronically released.
An EORI Number – As a first time importer whether you are VAT registered or not, you will need to apply for an EORI number. There's no need to worry, we do all the donkey work for all our new customers so you'll only have to email the form to HMRC. Alternatively if your shipping company is not happy to assist, the forms are available here. If you're not VAT registered, you'll need this one.  If you are VAT registered, you'll need this one.
Before you worry about paying customs, however, you should be thinking about making sure your goods are going to get past Port Health and Trading Standards at customs.  Do you need to ask your supplier for test reports of certificates that UK Customs will ask for?

Planning for delivery
When planning for delivery, there are a few things to consider. Some of these include:
The delivery address. If your premesis doesn't have the space to facilitate the cargo, you may need to rent storage space. Or if you can't get a large lorry to your address, you will need to request a small truck.
Do you need a tail lift vehicle? If your cargo is heavy you may need a tail lift delivery, or you may just want some extra man power present to help you with unloading. The driver is not insured to help, so don't rely on them.
Time of delivery. If your warehouse closes early or you need to book a specific delivery slot, you can book this in, just make sure you book with enough time to spare. Always plan ahead.
If you're delivering directly to one of the Amazon warehouses then make sure you know what's required.  You may need your supplier to label the cartons when they are packed.  If in doubt, give us a shout!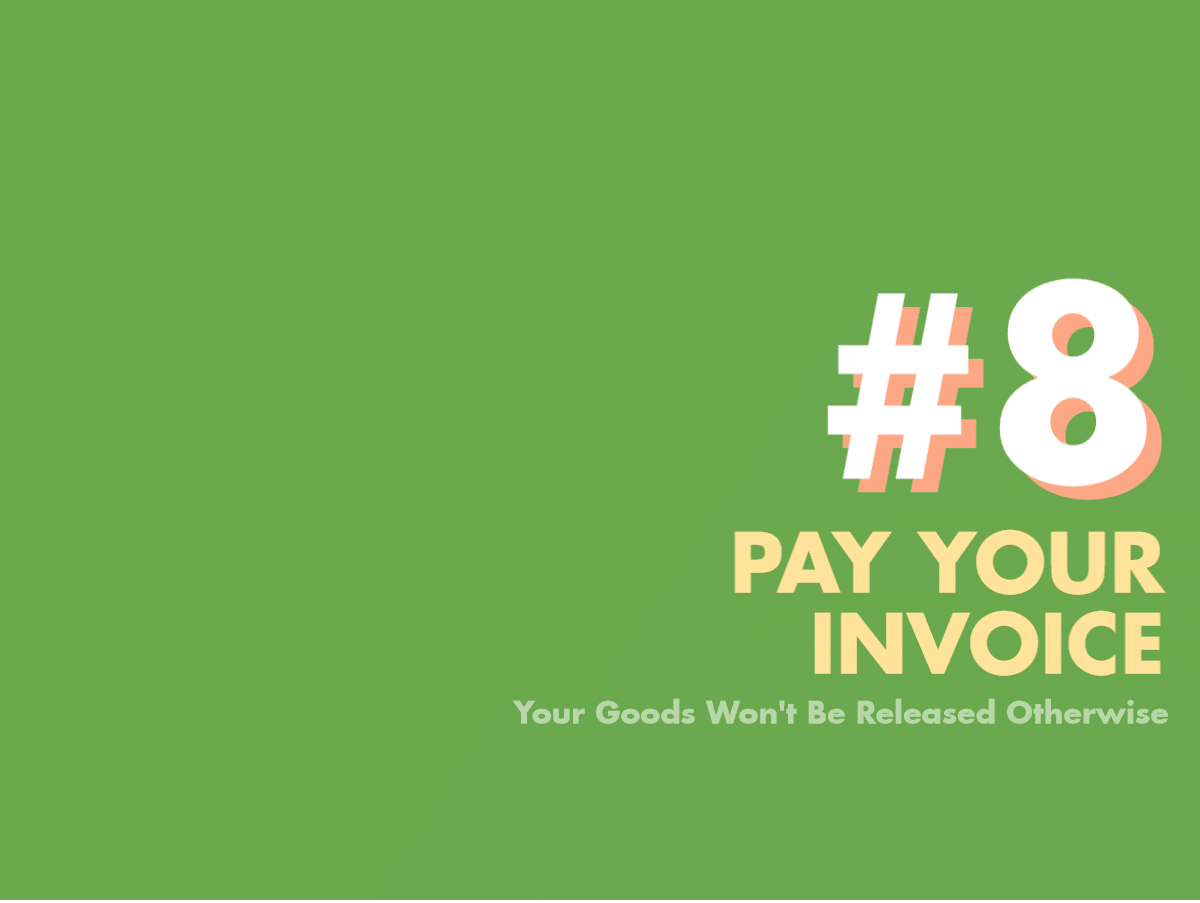 Payment of your invoice
We would advise getting your invoice settled as soon as possible once you have received it.  They'll have probably shelled out quite a large sum in UK Duty and VAT for you and our goods are the only insurance for your shipping company so you won't get them until you pay. As a result you will receive the invoice between UK Customs clearance and delivery and it is generally to be paid via a bank transfer.
This was just a very brief overview of all of the main bases you need to cover as a first time importer; if you want any further detail, feel free to read our other blog posts or contact us for help. If you found this post helpful, share it!
---
Shippo; shipping container sizes uk, standard shipping container cost, cbm shipping, 40ft shipping container volume, trends
---