Your ease of mind has always been a priority for us here at Shippo. Pretty much all of our company values are dedicated to going above and beyond to make the importing game as simple, straightforward and – dare we say – enjoyable for our customers as possible. Unlike other freight forwarding companies, who are under no obligation to give you updates on your shipment's location, we used to make it a point to send out regular weekly email updates informing you of the progress your goods were making. Now, however, we no longer do this. Why?
Because now you can track your goods yourself.
As of 2016, we now offer a bespoke tracking service free of charge for all of our customers so that you can log on and see the status of your shipment whenever you want. While we will still provide you with email updates, you now have the ability to check in on your goods from wherever you are.  Naturally, you can also email, call or use the chat facility at any time if you'd like extra information – but we've specifically designed this facility to make sure that you have no need to.
---
Shippo; China Delivery Tracking, China to UK Tracking, Tracking Shipments from China, Tracking Goods from China, trends
---
How To Use The Shipment Tracker?
If you would like to try this service out for yourself to see how incredibly easy it is, you can use our example login to test it out.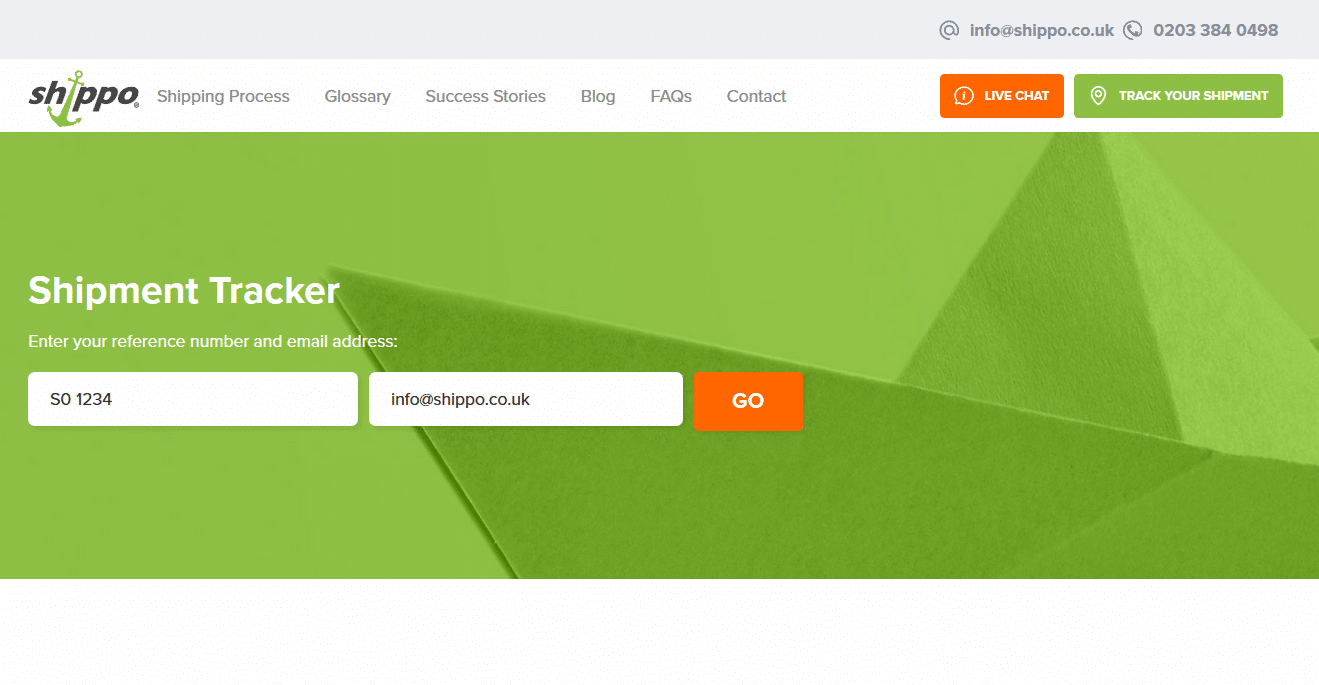 To log in to our service, all you need is your reference number and your email address. That's it – simple, right? (If you just want to take the portal out for a test spin, use S0 "1234" as the reference number and "info@shippo.co.uk" as the email. You can test it here.)
Our tracking software includes a timeline with the shipment process and highlights what step your goods are currently on.  Along with this timeline, you will receive an estimated arrival date into the destination port and an estimated delivery date to your door; these may vary if the vessel is running ahead or behind schedule. Your tracking screen will look like this: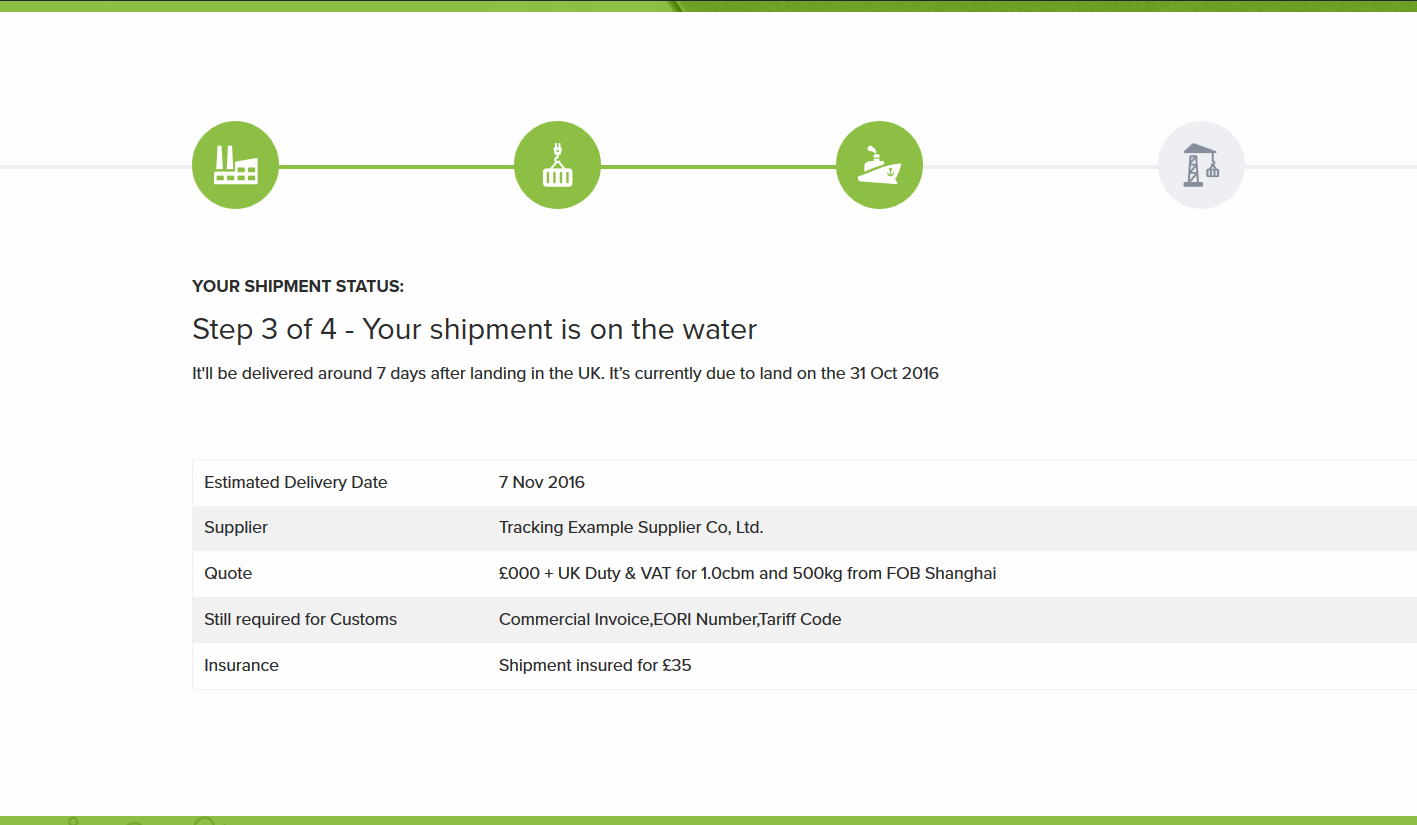 Everything you need to know is clearly displayed at each stage to keep you up to date. You can clearly see all the details about your shipment as well as what needs to be done to make sure it clears customs.

We know how daunting shipping can be as you'll often have substantial amounts of your assets (and potential business deals) on the water.  That's why we ensure we do everything to make the process as smooth as possible and knowing exactly where your goods are all of the time is part of that.

This feature was designed with the aim to improve customer experience with our site and allow you to have the control in your hands. We understand that sometimes you need a quick update and don't have time for to wait for a weekly email – and now you no longer need to rely on us to update you. Any time and any where you need an update, the information is available at your fingertips.

If you want to know more about tracking your shipments, please contact us on 0203 384 0498, info@shippo.co.uk or use the chat facility at the top of the page.
---